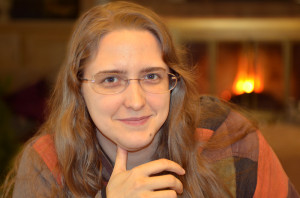 Welcome to the home page of Ada Palmer. I am an historian, an author of science fiction and fantasy, and a composer. I teach in the History Department at the University of Chicago.
Here you will find information about my works and activities, samples of my writing and music, links to publications and blog pieces, my curriculum vitae, my forthcoming schedule of teaching, public presentations and concerts, and other useful information.  The site is subdivided by my different areas of activity, but you can find combined information under the "publications" tab.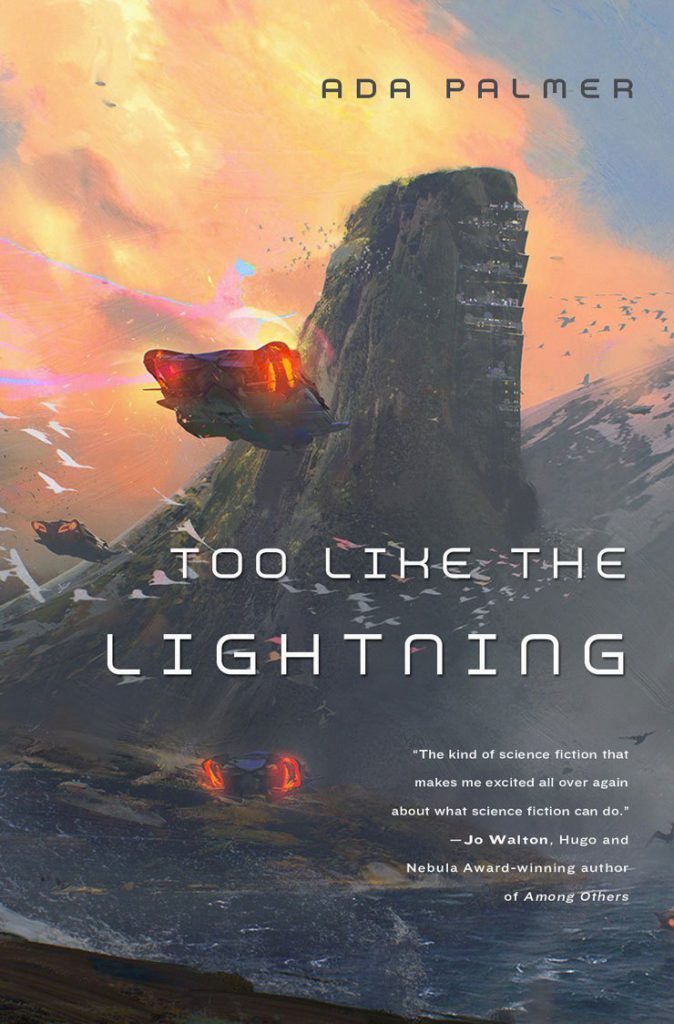 THE NOVEL: Recent praise for my first novel Too Like the Lightning, book 1 of the four volume science fiction series Terra Ignota:
"More intricate, more plausible, more significant than any debut I can recall." – Cory Doctorow at BoingBoing
"[O]ne of the most maddening, majestic, ambitious novels — in any genre — in recent years." NPR
"This debut is astonishingly dense, accomplished, and well-realized, with a future that feels real in both its strangeness and its familiarity." – RT Book Reviews, Top Pick
About Too Like the Lightning:
Mycroft Canner is a convict. For his crimes he is required, as is the custom of the 25th century, to wander the world being as useful as he can to all he meets. Carlyle Foster is a sensayer–a spiritual counselor in a world that has outlawed the public practice of religion, but which also knows that the inner lives of humans cannot be wished away.
The world into which Mycroft and Carlyle have been born is as strange to our 21st-century eyes as ours would be to a native of the 1500s. It is a hard-won utopia built on technologically-generated abundance, and also on complex and mandatory systems of labelling all public writing and speech. What seem to us normal gender distinctions are now distinctly taboo in most social situations. And most of the world's population is affiliated with globe-girdling clans of the like-minded, whose endless economic and cultural competion is carefully managed by central planners of inestimable subtlety. To us it seems like a mad combination of heaven and hell. To them, it seems like normal life.
And in this world, Mycroft and Carlyle have stumbled on the wild card that may destablize the system: the boy Bridger, who can effortlessly make his wishes come true. Who can, it would seem, bring inanimate objects to life…
You can order "Too Like the Lightning" from Powell's, Barnes & Noble (nook), Amazon
, Kobo, or use Indiebound or Goodreads to find local independent bookstores. For more info see the Fiction tab, the Tor.com Cover Reveal, my Cover Reveal post on ExUrbe, or read an excerpt.
Recent Music: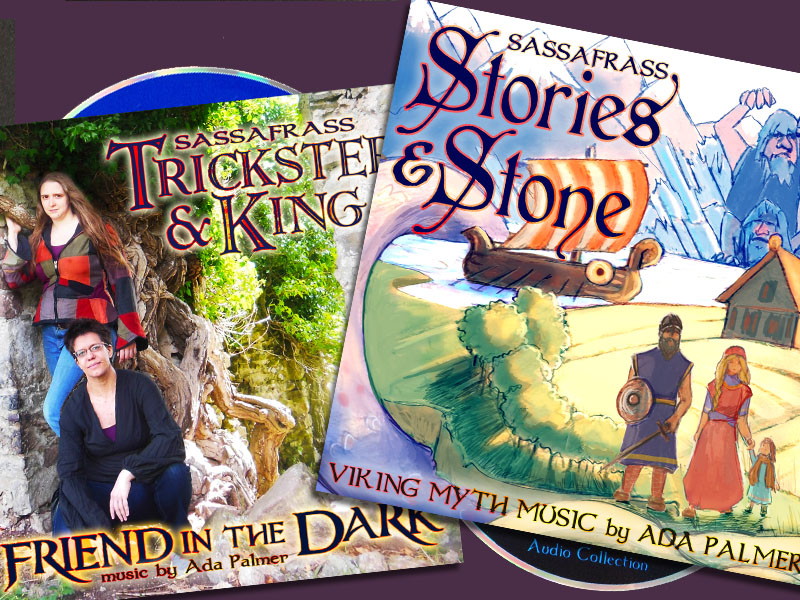 I recently ran a second Kickstarter campaign to fund new music and other projects.  It was a great success, finishing 161% funded, at $9,291. The goal was to produce the CD "Stories & Stone," which contains variant recordings of my Norse Myth music. Thanks to the additional funds, the campaign will also support "Friend in the Dark," the first album created by myself and my singing partner Lauren Schiller performing as the duo "Sassafrass: Trickster & King." Most of the music is finished and streaming online. Check out the campaign.